In this article, we'll go over the main reasons why you should use Odoo ERP for your company.
ERP Systems in a Nutshell
ERP stands for Enterprise Resource Planning. ERP software solutions help businesses integrate all of their data and daily operations into one system.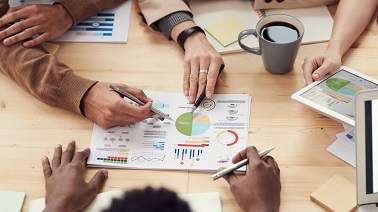 Sales, accounting, project management, monitoring, supply chain operations, and many others – all of your business processes are interconnected and easily accessible. ERP platforms let you manage it all from a single place.
What is Odoo?
Odoo is one of the most popular ERP solutions. It's an all-in-one platform that allows you to tailor the system to your specific needs.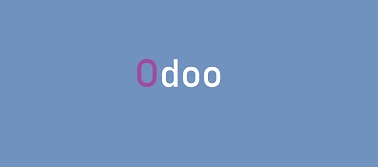 Odoo is flexible due to its modular design, but it is also very easy to use. Odoo can be as simple or as complex as you need it to be. 
If you choose the open-source version called Odoo Community, you'll reap the benefits of the platform for free.  
Reasons to Use Odoo
There are numerous advantages of using Odoo for your business. Most of them are unrivaled on the ERP market. 
Smooth User Experience
People have a particular distaste for convoluted interfaces and systems that require additional training to use them. Odoo is nothing like it.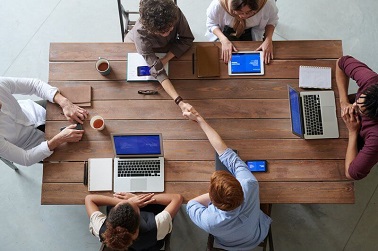 The design is simple yet elegant. A new user can understand most of the functionality intuitively, without the need to watch tutorials or read the documentation. This applies to both the core platform and the modules. 
User-friendly design is a massive time-saver, especially if your business employs hundreds of employees. 
One Environment For Everything
Speaking of scalability, business processes may start multiplying as your company grows. Having all of your operations accessible from one place is invaluable, which is exactly why Odoo is a convenient platform. 
From warehouse management to VoIP integration, you can expand your reach without ever leaving the Odoo ecosystem.
Open-Source 
Odoo is an open-source system, which means that anyone can view the code and contribute to it. So they do. 
The platform is kept to a high standard by both the company and the community. Constant updates, security improvements, broad availability – the perks of open-source are hard to ignore. 
Being open-source also means that anyone can develop Odoo modules, thus expanding its core functionality.
Modular Design
One of the strongest advantages of Odoo is flexibility. Right off the bat, you are given a range of tools such as CRM, Warehouse Management, Project Management, and others.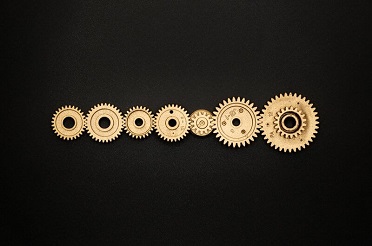 But if you don't need a module, you can easily remove it. Depending on the needs of your business, your selection of tools can be as slim or as expansive as you'd like. 
Small businesses will enjoy the lack of clutter, while large-scale operations will be able to tailor the system to their specific requirements. 
Rich Selection of Tools
There are two types of Odoo modules (or apps): official modules and community modules. The former is a vast array of high-quality tools that satisfy most business needs. 
Community modules, on the other hand, tend to lean towards a more specific set of features that might be less common.
Overall, the ecosystem is constantly developing and improving, which results in a plethora of useful tools that aim to simplify your day-to-day operations. 
Affordable and Flexible
You can install the Community version of Odoo by yourself. You can do it on almost any system, too, including Windows, Linux, and macOS.
Most importantly, the Community version of Odoo is completely free. As long as you have a server to install Odoo on, you can start using the ERP platform without any additional cost. 
While some official modules will not be available to you without the official Enterprise subscription, you might find a free alternative in the Community Apps shop.
Custom Solutions
If your business requires additional features that aren't available as a complete solution, Odoo allows for custom ones. Basically, these are separate modules that are written for you by a developer.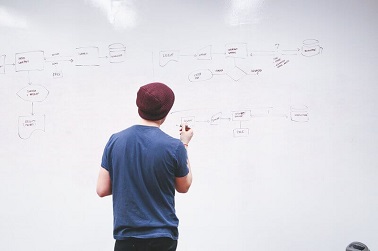 Odoo allows users to create custom modules with Python, which is a popular programming language. The company provides extensive documentation as well. 
It saves a lot of developing time and allows you to keep your specific needs within one system.
Conclusion
Odoo is an excellent platform to connect all of your business operations in one place. It's a flexible and affordable option that is suitable for both small and large companies.
Compared to other EPR systems, Odoo is simpler to use, has better modularity and customizability, and offers a vast array of tools to suit all of your business needs. 
Ready to Simplify Your Business? 
If you've decided to start using Odoo, you'll need a web hosting solution. 
Here at SolaDrive, we provide Fully Managed Odoo Hosting. 
You can focus on your business while our top-tier professionals take care of the technical stuff - all of it. 
Save your time with SolaDrive.