This article will outline how to add a MacOS device to the Acronis Cyber Protect customer's control panel via the installation of an agent to the MacOS machine.
When you log in to your Acronis Customer's control panel, you will see the screen below.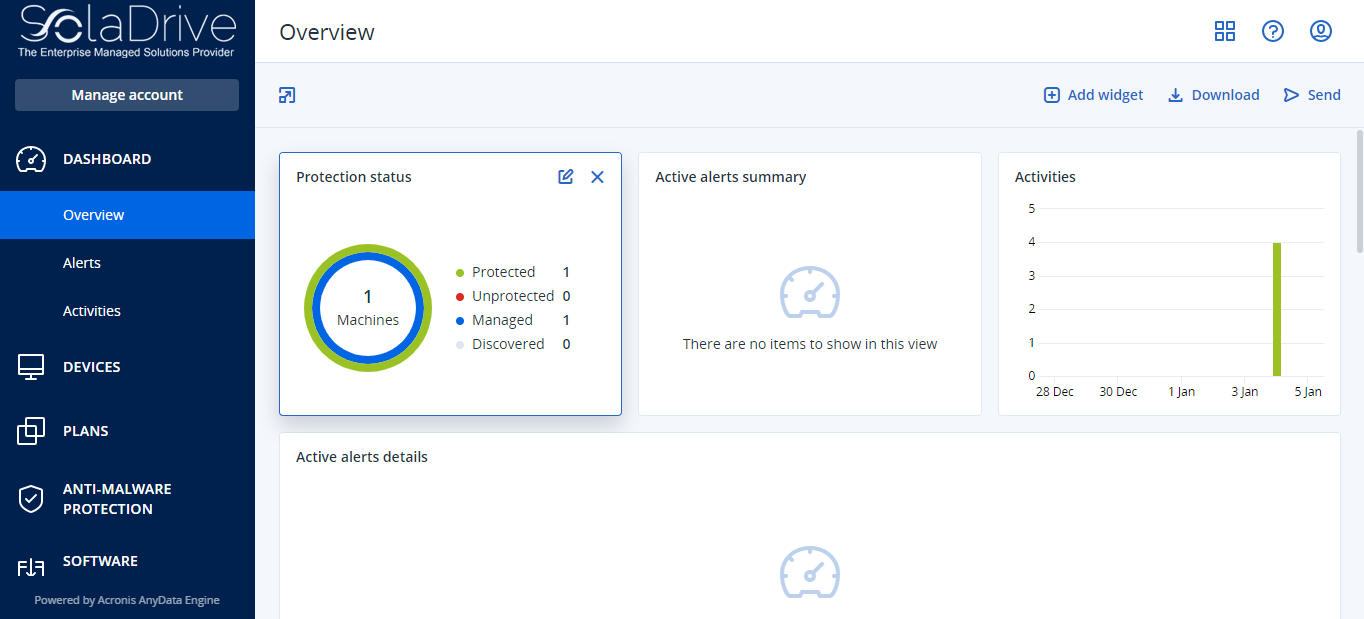 On the left-hand side panel, click on the "Devices" tab then click on "All Devices" to bring up a list of all the added devices. On the upper right-hand side corner, click on the "Add" button as shown below.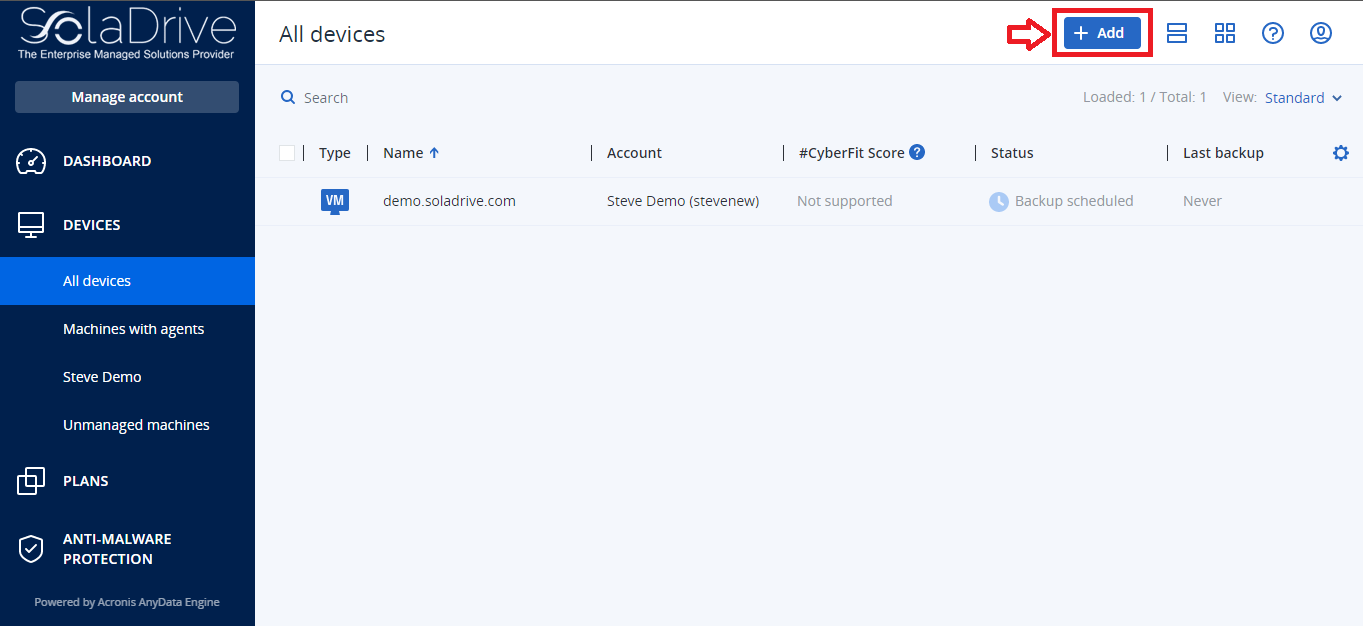 This will bring up all the possible agents that are available for download from this system. In this particular case, we will click on the "Mac" version as shown below.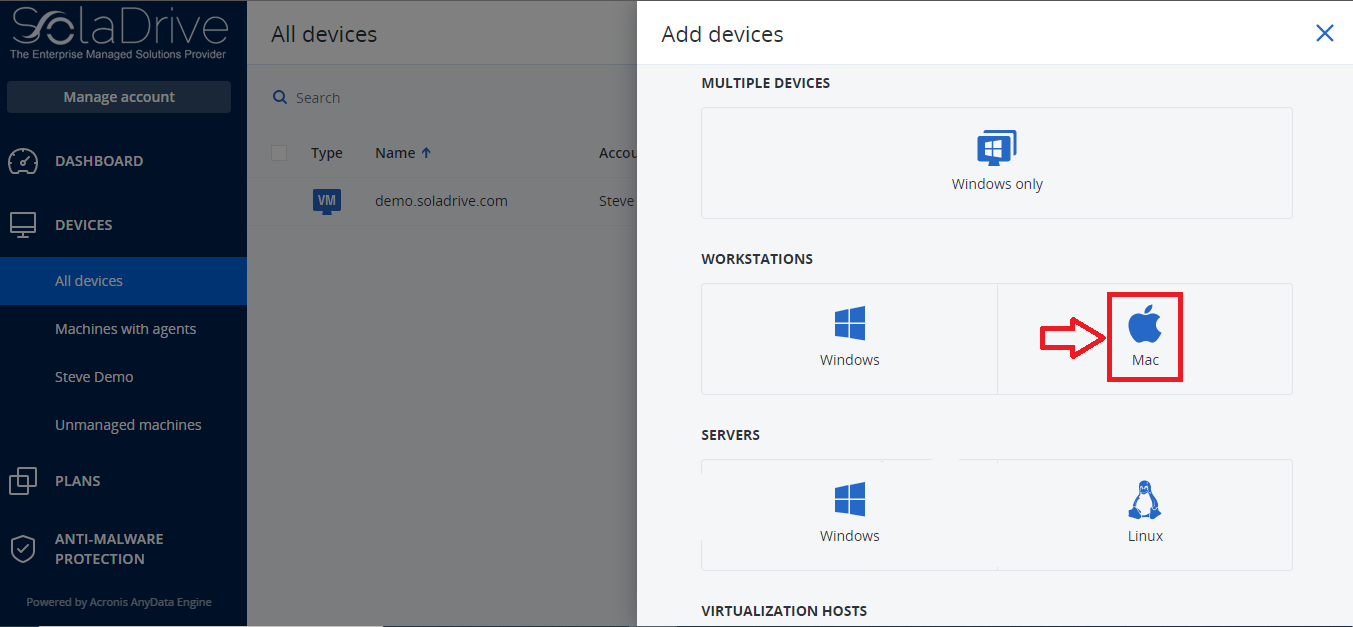 The Acronis Cyber Protect agent will start to download. When the download is complete, the "Acronis Cyber Protect Agent" window will open as seen below. Double-click on the "Install" button.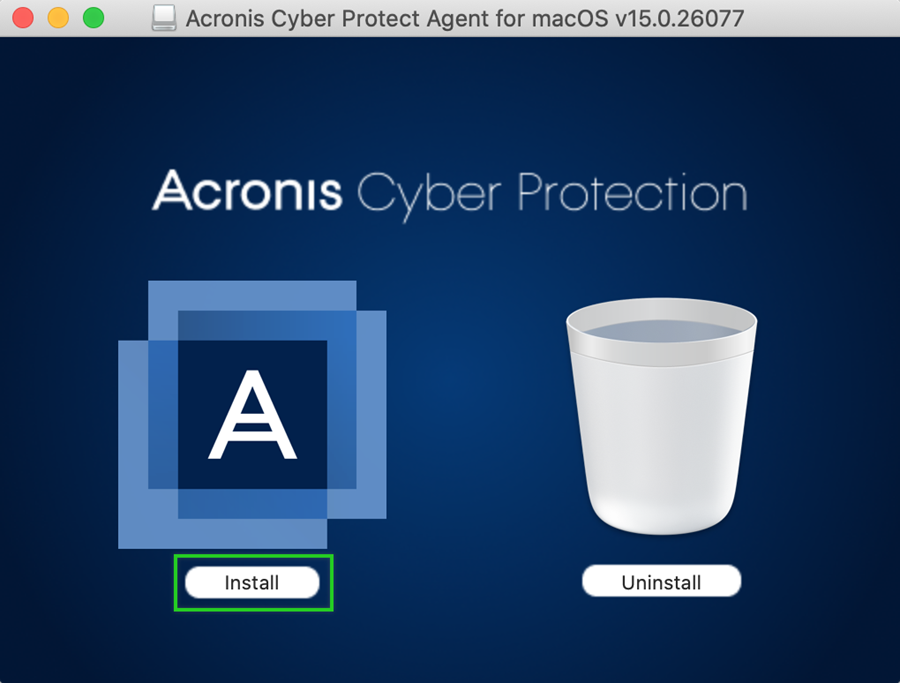 The installer will take you through the Introduction step, then the Destination Select step where you will select where to install the agent. Usually, the best or the only option is the Standard install. When you click on the "Install" button, you will see the following prompt requiring you to enter the machine's administrator's username and password. After you provide the administrator's credentials, the agent will be installed.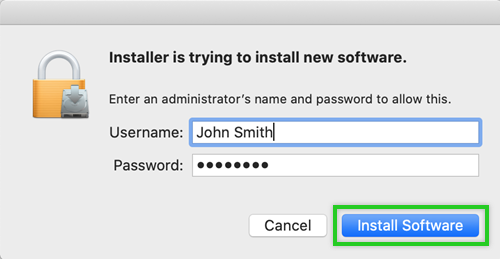 When the installation has finished, the next step is to register the machine. You will see the following window requiring you to register the machine. Click on the "Register the machine." button.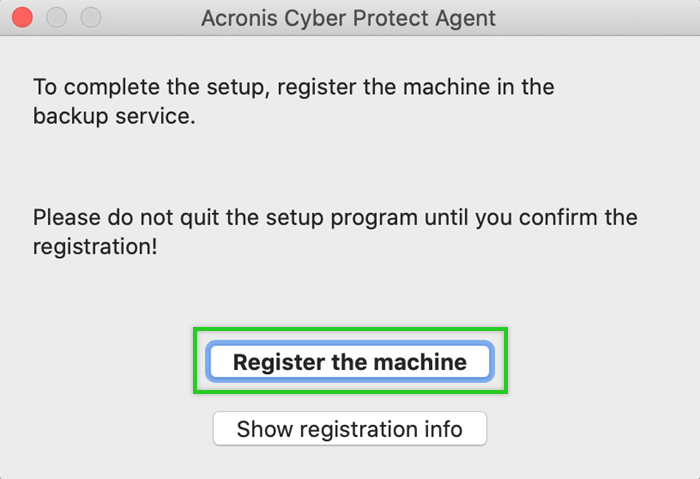 This will take you back to the Acronis Cyber Protect Console on your browser where you will be required to confirm the machine registration. Enter the registration code and click on "Confirm Registration". Congratulations! Your MacOS machine will now be displayed on the list of devices in your Acronis Cyber Protect console.