In this article, we will tell you everything you need to know about choosing the best hosting solution for Odoo.
What is Odoo? 
Odoo is an open-source ERP system that helps businesses manage their operations, no matter how big or complicated. From sales and manufacturing to CRM and project management, Odoo has it all. It is a powerful all-in-one solution.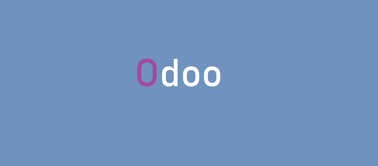 Think of it as having an internal web application that is tailored to the needs of your company. Odoo makes business processes more efficient, thus saving a lot of resources because you can finally focus on the important things.
How to Start Using Odoo?
Because Odoo is an open-source platform, anyone can download the code and install it. Odoo can be configured on any system, be it Windows, Mac, or Linux, but not every machine can handle it. 
The reason is simple: it is not as lightweight as WordPress, for example, so it demands a fair amount of system resources. After all, combining all the possible business solutions into one is no trivial business.
Odoo also requires a specific programming language (Python) and database engine (PostgreSQL) in order to be functional, but those can be installed on any system.
What Are the Best Hosting Plans for Odoo? 
To use Odoo, you have two options: either install it and configure it yourself, or use a managed hosting solution where everything is handled by professionals. Regardless of your choice, you still need to figure out the best hosting plan for your Odoo instance.
A Shared hosting plan is by far the worst choice to deploy Odoo on. You're sharing system resources with other users, and most of the time, there's simply not enough horsepower for Odoo to run properly. Python and PostgreSQL might not be available, too, or come with limitations.
VPS, Dedicated Servers, or Cloud options are much better suited for Odoo. You have full control over your environment. Plus, your server is simply more powerful. If you're reasonably tech-savvy and your business needs are small, installing Odoo on a VPS by yourself is a valid idea.
The last option is to choose a Managed Odoo Hosting plan. It also features VPS, Dedicated Server, or Cloud options, but the hardware and software are optimized for Odoo. Most important of all, everything is fully managed by Odoo experts. 
Let's compare self-hosting (where you install and configure Odoo yourself) with Managed Hosting in more detail. 
Self-Hosting Odoo
There is plenty of tutorials on how to install Odoo on any system, and the documentation for customizing Odoo is exhaustive as well. But if you're not an IT guy, you will hit the wall pretty quickly.
Advantages of Self-Hosting Odoo
You know what's under the hood and have full control over the system

It's cheaper as you only pay for a standard hosting package
Disadvantages of Self-Hosting Odoo
If you're not a developer, your customization options will be very limited

It takes a lot of time to configure Odoo and create custom solutions

Technical issues might put your business on hold and create unnecessary stress

No dedicated Odoo customer support
Managed Odoo Hosting
Some companies offer Managed Hosting solutions aimed to relieve you from the technical burden and allow you to focus on the benefits of Odoo for your company. Such hosting plans are tailored for Odoo. 
Advantages of Managed Odoo Hosting
Quick and easy to set-up: installation, configuration, and maintenance is done by Odoo experts

Dedicated developers can create custom solutions for your business

Backups and Monitoring are integrated by default

Customer support is focused on Odoo

Saves hours if not days of your time

Easy to scale up the resources
Disadvantages of Managed Odoo Hosting
More expensive than self-hosting

Takes a little more time to initiate custom changes of your Odoo instance
Choosing the Best Odoo Hosting
Because Odoo is not a minimalist system, you need to consider several important requirements when choosing the best Odoo hosting. 
Self-Hosted
If you're keen on installing and managing Odoo yourself, pick a VPS, Dedicated Server, or Could hosting plan. You need a 2-core CPU and 2GB of RAM for a smooth instance. If you plan on adding more than just a couple of users, resources should be higher as well.
Managed Hosting
With Managed Hosting, things are different. The hosting company will likely take care of the technical stuff like system resources, so your main focus should lie on additional services.
Installation & Maintenance
This should go without saying, but a reputable Odoo-focused hosting company should take care of the configuration for you. 
The same goes for maintenance. Updates and security patches are released on a regular basis, and it's not something you want to worry about. Your provider should keep your Odoo instance updated at all times.
Daily Backups
The risk of losing valuable information is simply too high to neglect this aspect, so confirm that a hosting company offers daily backups. 
Those should be off-site, too: in case something happens to your server (and unlucky accidents do happen), the data will be safe and secure in a different location.
Uptime & Monitoring
Uptime is among the most overlooked aspects of running Odoo. Your business operates on a daily basis and you need everyone to be able to access the system at all times. 
If your hosting provider is inconsistent with their service, it can slow down your entire operation. If it's a continuous problem, it can cause bigger issues as the flow gets disrupted.
When choosing a provider, aim for a 100% SLA guarantee. It ensures that you are able to access your Odoo instance at all times.
Start Optimizing Your Business 
Here at Soladrive, we take Odoo seriously: fast Odoo instances, reliable servers, helpful Odoo experts. Our goal is to remove the burden of technical management from your shoulders and let you focus on business objectives. 
We offer advanced Managed Odoo Hosting solutions. Small companies, large operations, custom solutions - we've got you covered.